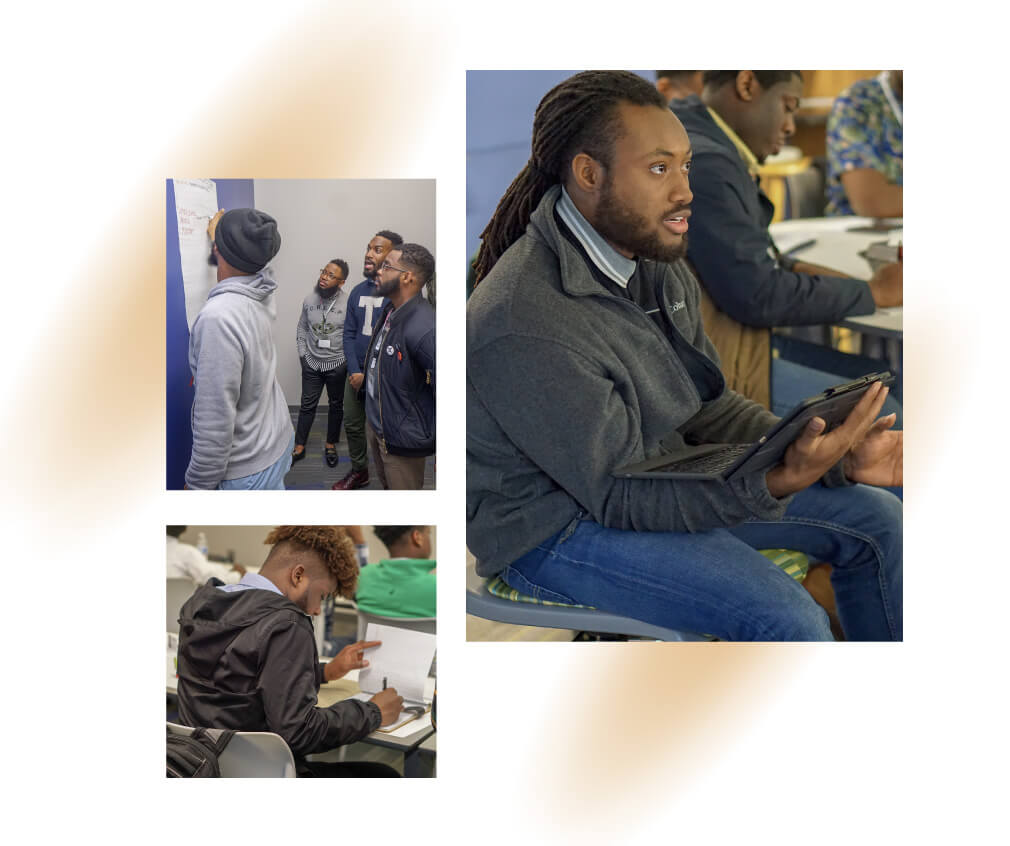 The Community Impact Assembly is a three-day conference by and for male educators of color.
The conference focuses on building community among male educators of color nationwide while gaining leadership and professional skills to apply in the classroom/ an educational worksite.
This year our theme is "Reground"; we are (re)grounding ourselves in our purpose, values, and mission to build communities of male educators of color that have a profound additional impact on boys of color.
CIA will be held at the Embassy Suites in Charlotte, NC at 4800 S Tryon St, Charlotte, NC 28217
Cost:
The cost for attending the Community Impact Assembly (for members and non members) is $100.
*Hotel accommodations are included.
If you need financial assistance to attend the conference, please complete the scholarship form. The scholarship is on a first come first serve basis. The application closes February 5 at 11:59p EST.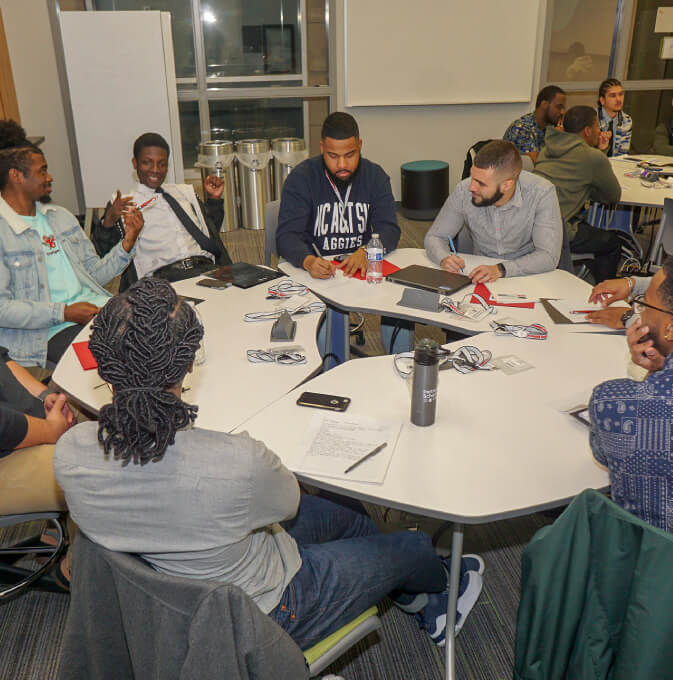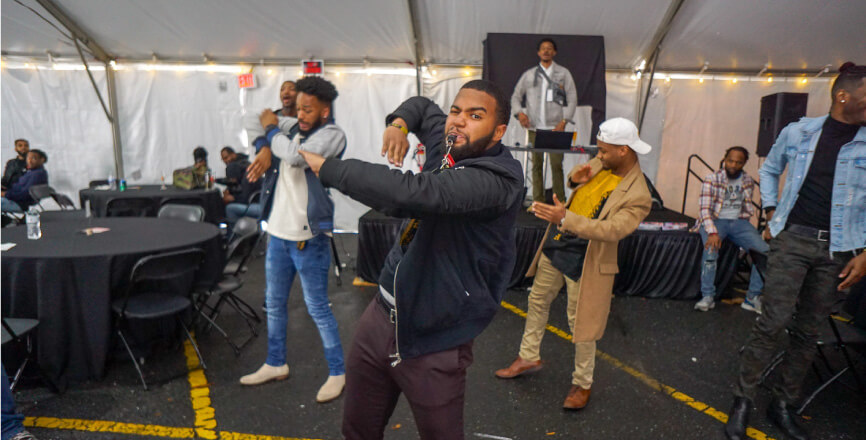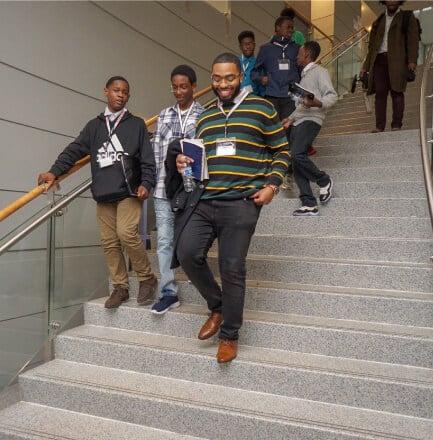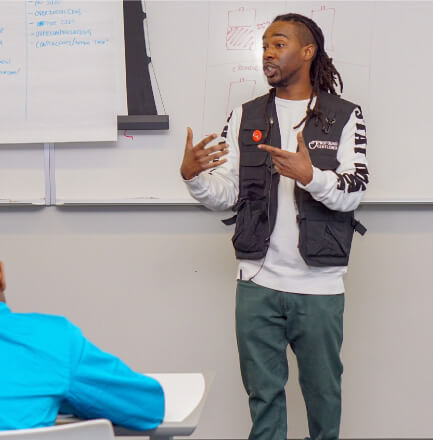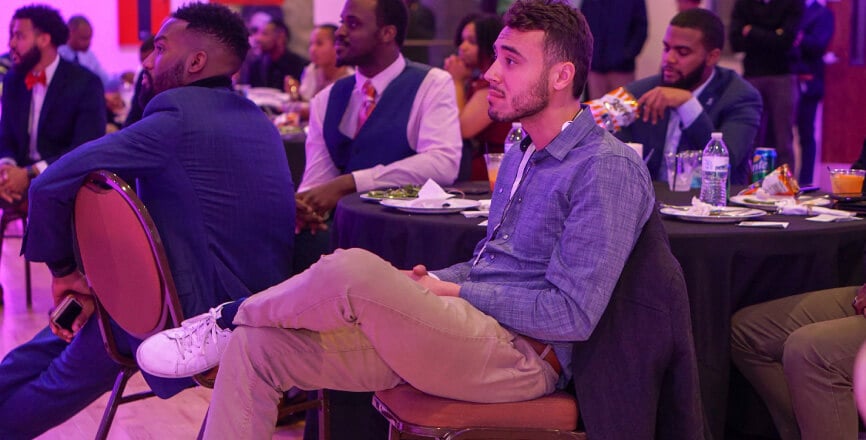 Attention! If you are not a male educator of color, join us for community day!
Community Day kicks off the first day of an impactful weekend. It is an opportunity for community supporters and gentlemen to engage with critical topics impacting male educators of color. The morning will consist of a panel discussion and solution-focused breakout sessions. The afternoon will be service-oriented, where we will strategize with our educators about a challenge they are facing in the profession.
Community Impact Assembly Agenda
Friday and Saturday will be held at Embassy Suites - 4800 S Tryon St, Charlotte, NC 28217
Contacts:
Friday, March 17 - Leah Rapley | leah@profoundgentlemen.org
Saturday & Sunday, March 18/19 - Wayne Terrell | wayne@profoundgentlemen.org
Friday, March 17
Saturday, March 18
Sunday, March 19
9:15a - 10:15a

Panel Discussion

"We are not just one: Unraveling the male educator of color experience"

Lorem ipsum dolor sit amet, consectetuer adipiscing elit. Donec odio. Quisque volutpat mattis eros. Nullam malesuada erat ut turpis. Lorem ispum dolor sit amet.

10:20a - 11:20a

Breakout Sessions

"Developing Solutions for retaining male educators of color"

11:30a-12:45p

Community Day Part 1 Close Out Session

12:15p - 1:30p

Lunch Break and Networking

1:30p - 3:00p

CORE Sessions

"Collaborating with current male educators of color to support their impact in education"

3:10p - 3:30pm

Community Day Close Out

6:30PM 9:30 PM

Male Educator of Color Kick Off Social
10:00 - 10:45 am

Learning Community 1

11:00 - 12:00pm

Concurrent 1

12:15 - 1:15pm

Concurrent 2

2:45p - 3:45pm

Learning Community 2

4:00p - 5:00pm

Concurrent 3

5:30p - 7:30pm

Happy Hour
10:00a - 12:00pm

Brunch

Supperland - 1212 The Plaza, Charlotte, NC 28205